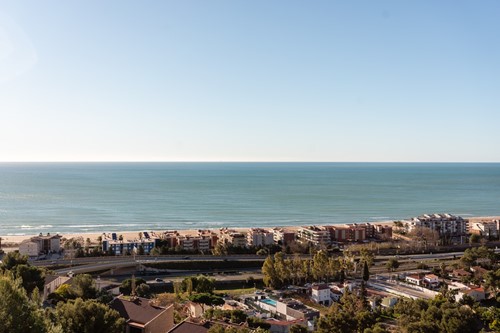 Buying a beach house is at the top of many homeowners' bucket lists. Whether relocating to the coast or buying a second home for vacations, beachfront property is a popular option.
However, like all homeownership, there are important factors to consider before taking the plunge. Beach homes have facets that you should be aware of to make the most informed purchase decision.
Here are some of the most important ways to prepare for buying a beach house:
Research the area
Buying a beach house means learning all about the best beach towns in your area. Consider other neighborhood factors like traffic, local businesses, parking and the proximity of your neighbors.
It's also worth researching local development plans that could potentially affect your experience. For example, a brand-new condominium community or hotel being built between you and the beach could diminish your ocean view and increase construction noise.
Work with a local real estate agent
An expert real estate agent will make your beach home search smoother and more effective. A local agent can provide valuable insight into the beach town housing market and the specifics of coastal properties. Additionally, they can represent you during the entire homebuying process and help you with all the paperwork.
Determine your priorities
Determine your lifestyle wants and needs to aid in your beach home search. Ask yourself questions like: will this be a vacation home or primary residence? What features do you consider essential? Is it imperative to be directly on the beach, or could you settle for being a few blocks away?

For coastal properties, it's also crucial to decide whether you prefer a standalone house or a condominium. Both have their advantages and disadvantages to consider.
Whether you want to start a new life at the beach or buy an investment property, these tips will help you have the best possible experience buying a beach house.